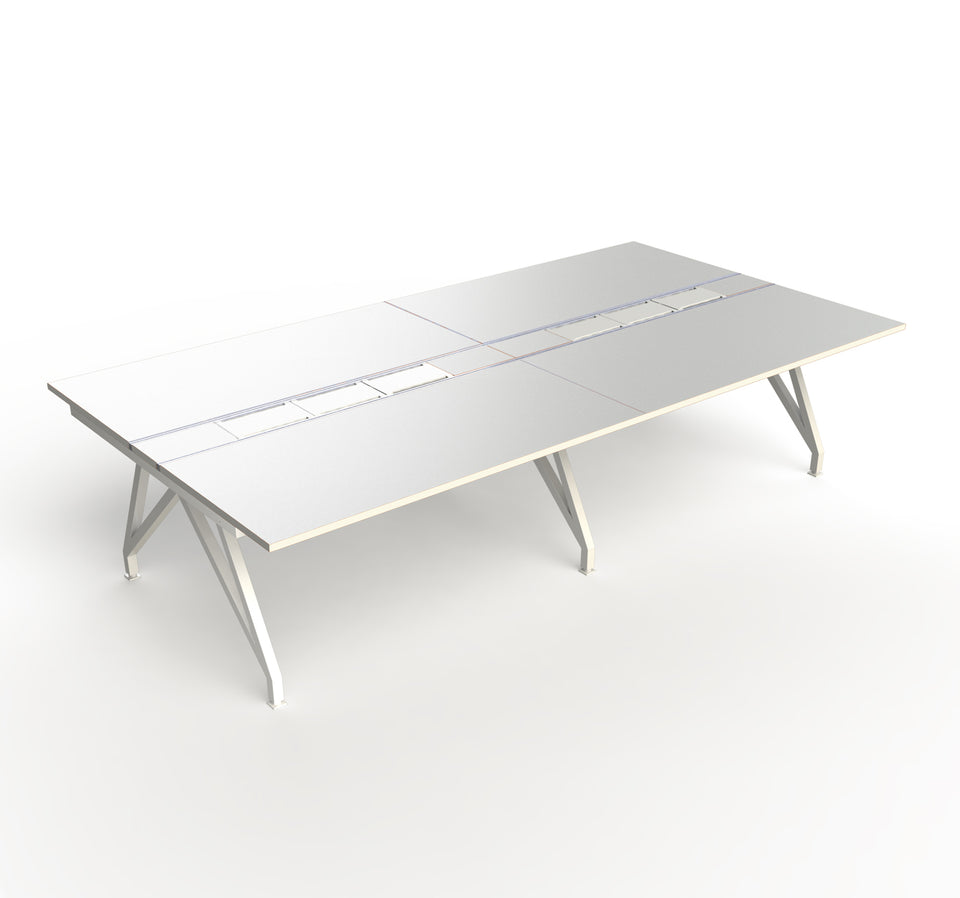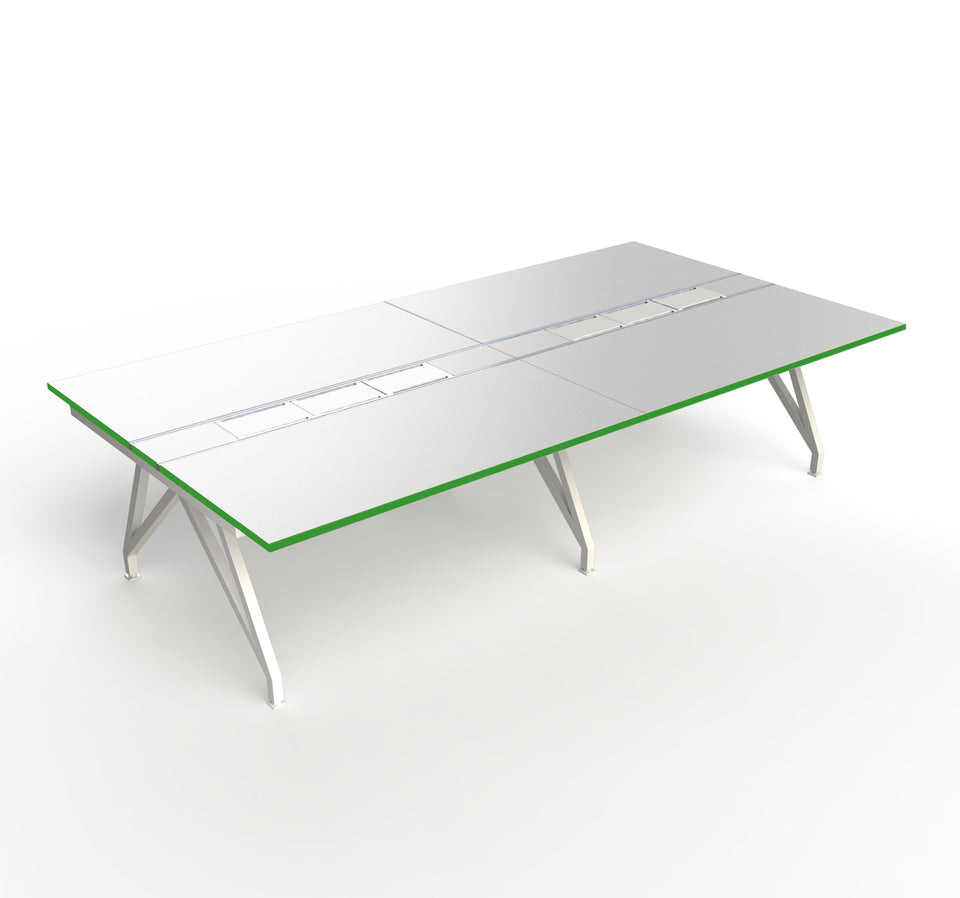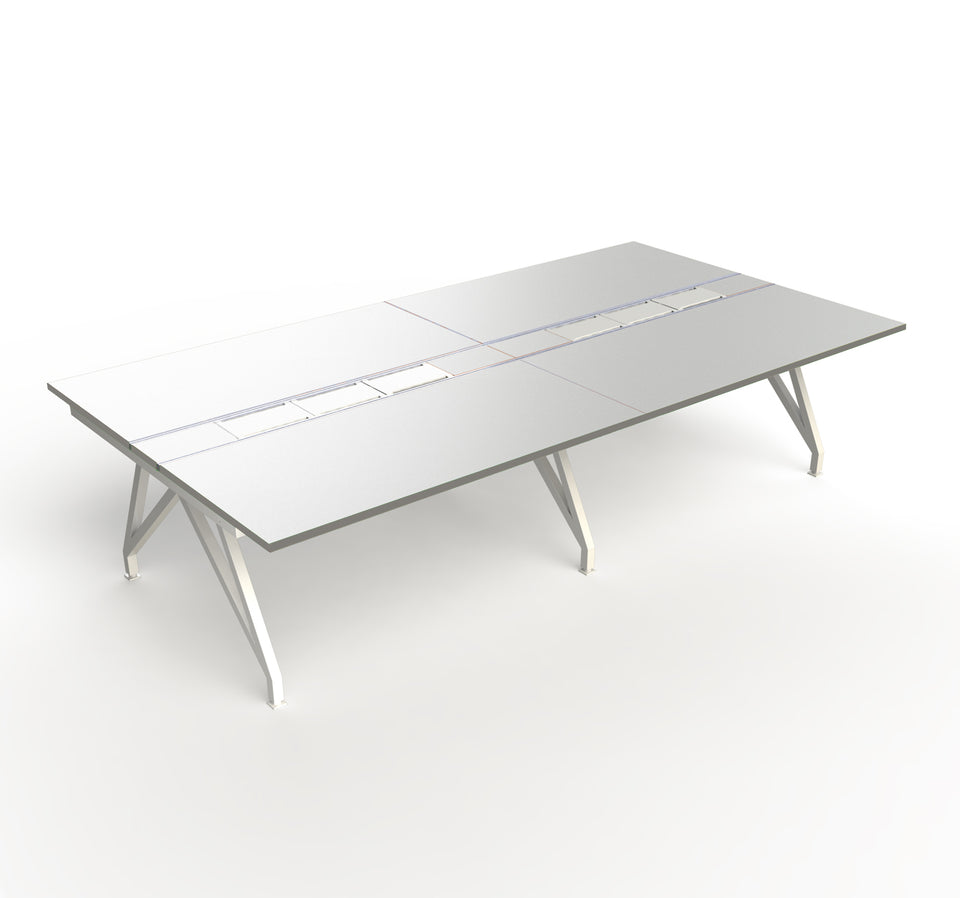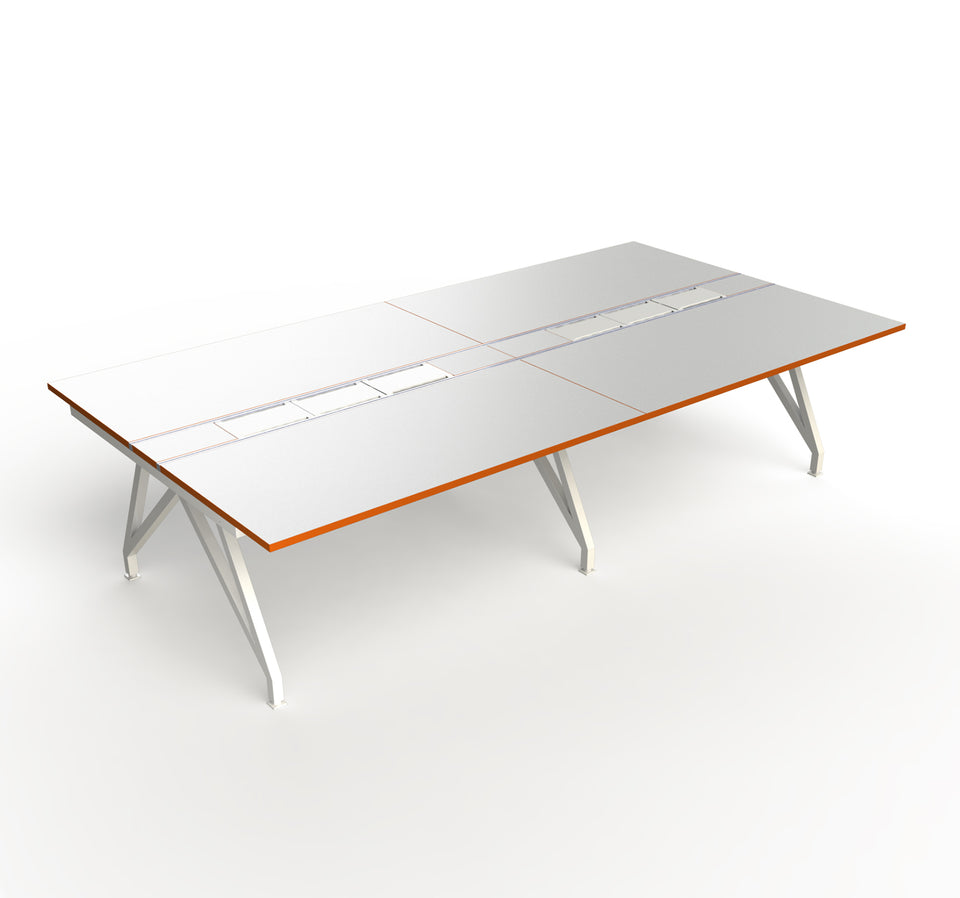 EYHOV Rail Quad 4 Person Desk - 4 pack
SC-EDM4-6320-H2-A1, SC-EDF4-6320
$5,753.00
$10,654.00
The flexible and expandable EYHOV Desk System allows you to build and reconfigure your office space to meet the needs of your growing and changing environment. Create anything from a functional home office to an entire workspace. Or - build-as-you-go with each component fitting seamlessly with the next, allowing for endless ideas and flexibility.
Eyhov's unique rail system and access panels allow for near effortless cord management (no crawling under desks!) and ship with an under desk powder-coated metal trough.
Previously featured by Interior Design Magazine for its innovative design.
Original product designed by SCALE 1:1 inc. Made in the USA.
Product Information
Modern yet subtle design accommodates casual and professional environments alike.
Durable laminate work surface with tough edge banding for long-lasting quality and protection against bumps and dents.
Built to last powder coated steel legs and frame in white finish with adjustable height levelers.
Rail feature allows for clean cable management with access panels that effortlessly reach power sources, eliminating messy hanging cables underneath the desk.
Available in White Finish with four edge color options: White, Scale Green, Storm Gray or Tangerine. 
Designed and made in the USA.
Product Dimensions
63" D x 60" L x 120" W
Warranty & Lead Time
This product will ship from our California facility within

 

4

 

weeks of order placement.
For the warranty terms, please see file, Scale 1:1 Warranty Terms.
For order cancellation: Please email orders@scale1to1.com with your purchase order number within 24 hours after your purchase.
After the allowed cancellation time-frame, all orders are final. No Returns Accepted.
Please note this product ships unassembled with assembly instructions. Assembly required.
Visit scale1to1.com for List Price. For trade, please reach out to your local rep.